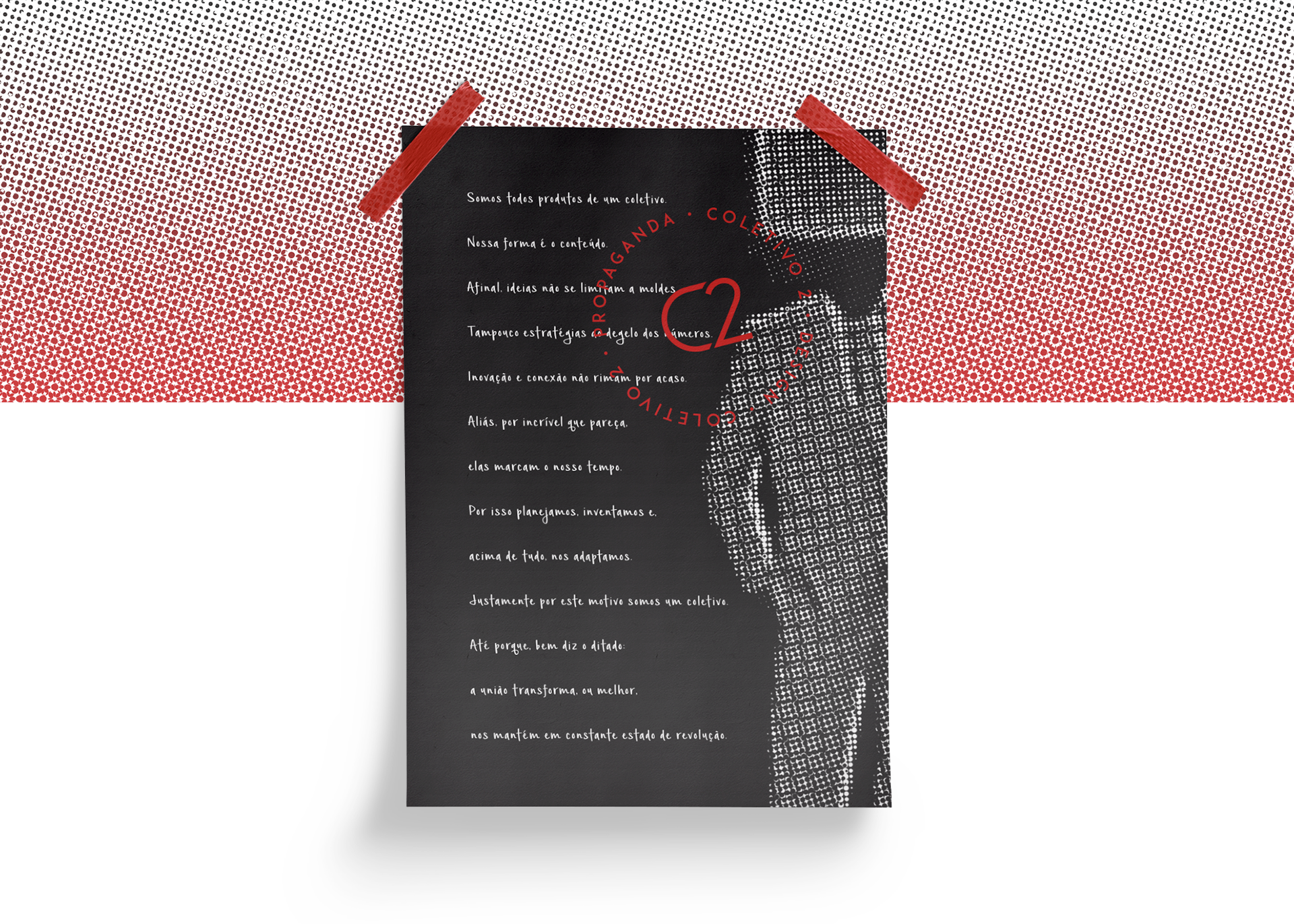 Ao completar o primeiro ano de atuação do Coletivo 2, surgiu a necessidade de trazer uma nova identidade para o posicionamento criado na concepção do C2 como agência, a ideia é trazer nossos pensamentos e ideologia de forma mais concreta e acresiva.
At the end of the first year of activity of Coletivo 2, the need arose to bring a new identity to the positioning created in the conception of C2 as an agency, the idea is to bring our thoughts and ideology in a more concrete and incremental way.

Na concepção, buscamos usar as cores da marca e elementos visuais de vanguarda, como a TV e a alienação que está presente nesta não só por ser um veículo de massa, mas também por ser alvo dos tradicionais planos de mídia das agências,  assim, mostrando que a ideia é muito mais do que o veículo na qual será feita a inserção. Confira o resultado.
At conception, we seek to use brand colors and visual elements, in a vanguard way as the TV and the alienation that is present in this not only because it is a mass vehicle but also because it is targeted by the agencies' traditional media plans, Showing that the idea is much more than the vehicle in which the insertion will be made. Check the result.